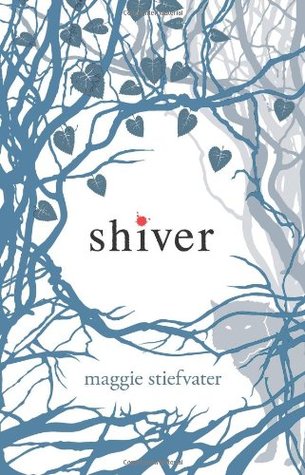 Shiver by Maggie Stiefvater

First in the Wolves of Mercy Falls trilogy

4.5 stars

Grace was attacked by wolves when she was younger, but there's one wolf that never hurt. She watches him and he watches her. She longs to run with the wolves in the cold snow and finally be with her wolf. Sam is a wolf. He lives two lives: one in the frozen winter months as a wolf and one as a human in the summer's heat. When Grace finds her wolf in the form of a yellowed-boy she doesn't know where it will lead her, but she may finally get to be with her wolf. I really enjoyed this book and I almost missed out on its beautiful depth. I made a promise to finish Shiver before I turned 16. I think I made this promise right when I was about to turn 16 or whatever but I read this book in the winter and finished it before my birthday. While I read this book back in December I can still feel every emotion I felt when reading. Sometimes I felt horror because Grace's attack was brutal and had me a little nauseous. Sometimes I felt happy because Grace and Sam were just so good together. Sometimes I felt nervous apprehension in the moments before Sam and Grace finally met without just brief encounters in a bookstore. The thing that stuck with me the most about Shiver was the beauty of the winter months, the shivering cold, and the wolves. The coldness of this book is every word. I could feel it coming off the pages, but there was warmth in the moments that Sam and Grace were together. I could feel the warmth of their love overcoming the cold. It was beautiful. The wolves of Mercy Falls are very different from your usual werewolf lure. They change in the cold. Each chapter is marked by temperatures to show the cold quickly approaching. The colder the weather is the longer they stay wolves. The hotter it is the shorter. You get the picture.
The main female character is Grace. I really liked Grace. She wasn't a character who could take on the world, but she felt human. She loves books, her friends, wolves, and she lives a pretty simple life. I didn't always like her because she had moments where she seemed to judgmental, but I really did like her. She's one of the easier characters to relate to in YA. She is odd, but in a way that as a reader it doesn't seem very odd. I imagine I would have the same reactions that Grace did to situations.
Kick-Butt Heroine Scale: 8.5
The main male character is Sam. Sam was hard to like sometimes but I did love him. He was very sweet and it was easy to fall in love with while Grace was. I liked his transitions that were shown from human to wolf and vice versa. It was very beautiful. I think Sam is one of the oddest wolves I've read about and he happens to be one of my favorite.
Swoon Worthy Scale: 8.5The Villain
- I wouldn't really say there's a villain in this one. They faced a wolf who wanted Sam as mate and a few obstacles here and there, but there was no central force trying to tear the world apart. I found this refreshing in paranormal. It was all simple and there were no hidden layers and the real villain was Mother Nature herself. There's nothing you can do about that.
Villain Scale: 3
I liked Grace's friends. Some more than others and I liked how the girl who was perceived as the mean girl became a friend. It was refreshing to see someone go from absolutely hated to a good friend.
Character Scale: 7
Too think I almost never pick up this book again after putting it down for some reason. I don't know why even put it down because I was enjoying it. I'm glad I told
Wendy Darling
I would though. Basically this may just seem like another cliché with werewolves, but it's not. It's a simple tale of beauty with love. Shiver has one of the most beautiful endings. It's so heartbreaking and then it was a quick rush of happiness. It was done beautifully by Stiefvater. I commend her for this beautiful book I look forward to the sequels.
Cover Thoughts: I love the cover! It's so gorgeous and it fits the book so well. I love the art and the colors. Just love it.