Hi! I'm back at college so my uploading and posting reviews and videos may be sporadic, but I'm going to try to shoot for a video and a review each week. Hopefully I will be able to carry out this plan and keep this blog lively and full of content!
This video follows books that I read in early 2016. This is the second part of my 2016 reading recap and if you are interested in what other books I've read in 2016 I have a part 1 as well as a two part video review of The Great Tales of Horror by H.P. Lovecraft. If you're interested, I'll link those three videos down below!
Books Mentioned in This Video: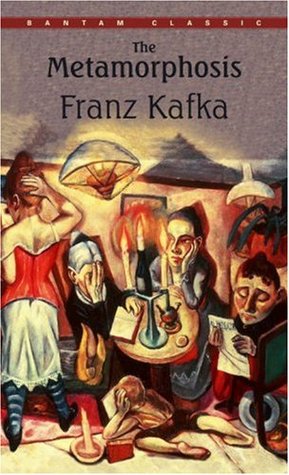 Harry Potter and the Sorcerer's Stone by J.K. Rowling and Illustrated by Jim Kay ☆☆☆☆☆
Mere Christianity by C.S. Lewis ☆☆☆☆1/4 stars
The Metamorphosis by Franz Kafka ☆☆☆☆☆
A Monster Calls by Patrick Ness Illustrated by Jim Kay ☆☆☆☆☆
A lot of great reads at from February to early March. I definitely recommend checking out all of these books! I recommend :
HP because it's beautiful all on its own, but the illustrations enhance the beauty in the world that JK has created.
Mere Christianity because if you are a Christian or are interested in learning more about the basis of what Christians believe (I'm not saying that all Christians believe and live by everything in this novel, but it's an important foundation for Christians) and I recommend checking it out!
The Metamorphosis because it's super short and worth the read. I don't believe everyone will love it, but if you are interested in philosophy and topics that focus on working society, family dynamics, and weird fiction then I highly suggest checking this one out!
A Monster Calls because it's a harrowing story that deals with the grief and anger of dealing with a sick loved one and how it affects children, but also adults.
Have you read any of these books? What were your thoughts on them? If you haven't read any of them which one interests you the most? Let me know down below in the comments!