Here's another video that I previously filmed that chronicles the books I've read in 2016. If you are interested in more of what I've read here are the previous videos/posts:
Books Mentioned in This Video: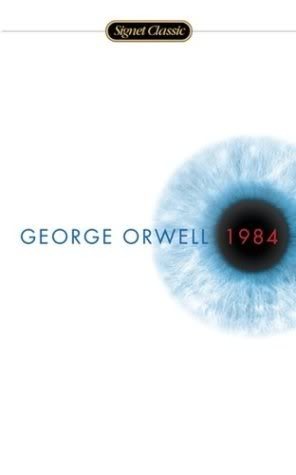 Happy Endings by Margaret Atwood ☆☆☆☆☆
1984 by George Orwell ☆☆☆☆☆
The Handmaid's Tale by Margaret Atwood ☆☆☆☆☆
Beasts by Joyce Carol Oates ☆☆☆☆
Slaughterhouse-Five by Kurt Vonnegut ☆☆☆☆☆
These are the books that I read from March to April. I didn't read a whole lot, but what I did read all while up in my favorites list, except for one. Beasts wasn't a favorite, but I did enjoy it immensely and look forward to reading more by Joyce Carol Oates. I definitely recommend checking out all of these:
Happy Endings: Because it's a short story by Margaret Atwood. It's quick, easy to read, and probably will be one of the best things you've ever read. It's one of mine! You can find it online for free in PDF form. I definitely recommend checking it out! It's so worth it!
1984: This book is absolutely amazing. I love 1984 so much. I think about it all the time and try to talk about it with people as much as possible because it's a book that everyone should be aware of!
The Handmaid's Tale: THIS BOOK! This book is so life changing. This book will help shape you as a feminist as well as a person. If you want to be a good person, read this book.
Beasts: This book reminds me a really complex Law & Order: SVU episode with a lot of gray areas. I felt icky and uncomfortable after reading this, but also I was rooting for the heroine? Oates is a complex writer and her characters reflect her style. It's not for everyone, but if you love dark and psychologically driven books: pick this one up!
Slaughterhouse-Five: Satire at its finest. Vonnegut is the funniest writer I've ever encountered. I always laugh at what I read even though his subjects are so dark. This book is a war novel that focuses on PTSD in scifi twist. Don't let the sci-fi aspect throw you off though, this isn't a novel about aliens watching humans have sex in a zoo, although it kind of is and it kind of isn't.
Please read all these books! They were all so amazing and I want everyone to experience how beautiful they are.
Have you read any of these books? What were your thoughts on them? If you haven't read any of them which one interests you the most? Did I convince you to pick one of these classics up? I hope so! Classics aren't scary if you don't look at them any differently from your average new release or YA book. Let me know down below in the comments!