Hi! Long time, no see! Well, it hasn't been that long; only about two weeks, but long enough for me to feel about blogging this video so late. I actually posted this a few days before my high school graduation(!!!!) and I didn't have the time to sit at a computer and write up a post. But here I am! Ready to write, review, vlog, and talk about books again. I've had a really busy week since graduating. I've gone to my college orientation and scheduled classes; as well as starting my first job! I've been up to a lot and I'm excited to continue with this blog throughout my college career. I'm sure my posts may be a bit sporadic, but I'm hoping to start my own system of scheduled posts to clear up the random posts.
I read a total of four books in the month of April (which is great because I was really busy!). I'm still coloring in
Enchanted Forest
and it's one of my favorite pastimes. If you click on the link it will take you to some of the pages I've done so far.
Books I've Read: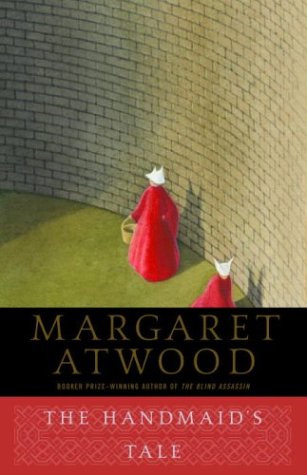 Total Books Read in April: 4
Total Pages Read: 944 pages
Average Rating for the month of April: 4.31 stars
5 stars: The Handmaid's Tale and Slaughterhouse-Five
Physical: 3
ARC: 1
Borrowed: 1
What books did you read in the month of April? Have you read any of these books? Do you plan to? (If so I SUGGEST SH5 and THT!) Let me know down below in the comments!