Hi, everyone! I've been really enjoying doing my wrap-ups again and I'm a couple of days late with writing this post because I've been reading and writing a lot of reviews recently, which is great. I rarely write a ton of reviews and the last couple of weeks all I have wanted to do is write reviews. So, I'm trying to just let myself write as many as possible while I have the time and energy to do so. I read a lot more in January than I was expecting to and I'm really proud of how much I read. I also have been reading the ARCs for 2018, which was a goal of mine and I'm happy with myself.
BOOKS I READ IN JANUARY
Reign of the Fallen
by Sarah Glenn Marsh -
3 stars
This follows a bisexual necromancer who has to travel to the Deadlands to bring the dead back, but is Shades (zombie-like monsters) are hunting and escaping the Deadlands at a rate they never have before. I really wanted to love this one, but I wasn't able to connect to any of the characters so their actions and the events that occurred had no real consequence for me, but I know this will be a fan favorite with many. Check out my review
here
. (First to Read ARC)
The Long Walk by Richard Bachman aka Stephen King - 5 stars This was so intense. It follows a dystopian America where boys enter The Long Walk, an annual event that is televised. The boys must walk. They have three warnings and then they are shot. The last one standing gets everything or anything he desires. It's gruesome, horrifying, and hands down one of the best King novels. I loved it so much.
Deadly Sweet
by Lola Dodge -
3 stars
This follows a witch who has always wanted to open a bakery, but society still aren't fans of witches. Unless it's to watch them like they are animals in a zoo. It's fun and cute, but it isn't one of those novels that sticks with the reader. It's pure fluff. Check out my review
here
. (Netgalley ARC)
The Ultimate Harry Potter and Philosophy: Hogwarts for Muggles
edited by Gregory Bassham -
3 stars
This is much better than the other philosophy collection I read in December, but it wasn't amazing. Do I recommend these? If you really love Harry Potter or philosophy, then yes. But it is a skippable novel. Check out my review
here
.
Cruel Beauty by Rosamund Hodge - 4 stars This follows Nyx who lives in a world without the sound and is tormented by demons. She has been promised to Ignifex, the Prince of Demons, due to the deal her father struck years ago. She knows she must killed him, but he makes her feel alive. I listened to the audiobook of this one and it wasn't a favorite, but I did enjoy listening to it. However, this was a solid 4 star-read. It didn't blow me away, but I really liked reading it and the story was incredibly well-done.
A Devil in Scotland by Suzanne Enoch - 4.5 stars This is one of the best historical romances that I've read in years. I absolutely loved this one. I can't recommend it enough. It has a Scottish hero who throws people through windows and has a pet wolf, a heroine who isn't completely incompetent, and the cutest daughter/niece. She totally stole the show. Check out my review
here
. (Netgalley ARC)
The King of Bones and Ashes by J.D. Horn - DNF 1.5 stars This follows witches in New Orleans and it should've been something I enjoyed, but I did not like the writing or the storyline and the characters were just bleh. I felt like I was forcing myself to keep reading, so I stopped. Check out my review
here
. (Netgalley ARC)
2018 GOALS
-I want to finish at least three series (five doesn't seem doable). NOPE (Read all series starters or random books in series.)
-I want to read five sequels (I don't have to finish the series). NOPE (Currently reading two sequels.)
-I also want to read four short story collections. 1/4 An essay collection counts.
-I want to read three classics that are not Stephen King novels. NOPE
-I want to read five Stephen King novels (I've already read one in 2018). 1/5 The Long Walk (5 stars)
Read 2018 ARCs. Read 4/5!
Books I Posted on End of the Year Survey. NOPE
Currently Reading / Hoping to Finish in February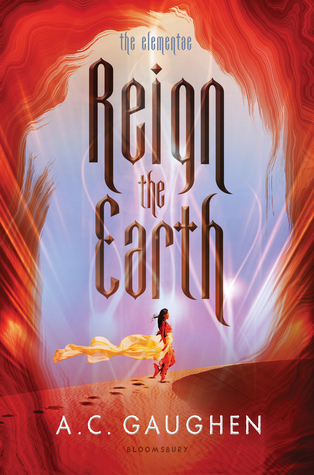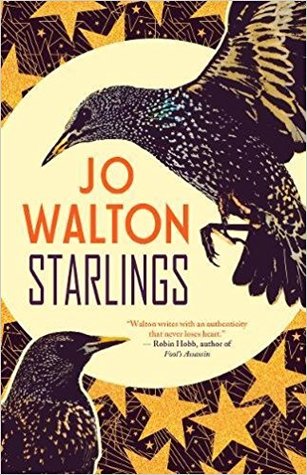 Netgalley ARCs: Manga Classics: The Jungle Book, Reign the Earth, A Darker Shade of Magic, Manga Classics: The Stories of Edgar Allan Poe, Starlings
Eldeweiss ARCs: Amity
I have already finished the Manga Classics: The Jungle Book, Anne Frank Remembered, and Reign of the Fallen! I'm still reading A Darker Shade of Magic, Amity, East of Eden (rereading), Helter Skelter, Wilderness Station. I have started Flawless, Manga Classics: The Stories of Edgar Allan Poe, and Starlings in February.
What books did you read in January? Have you read any of these books? Let me know down below in the comments!