The Jungle Book
by Rudyard Kipling, Crystal S. Chan, & Julien Choy
2.75 stars
The Jungle Book is a famous classic about young Mowgli who is raised in the jungle. There is a famous Disney film based off of Kipling's tale and it has kept this story relevant and one that many kids love watching.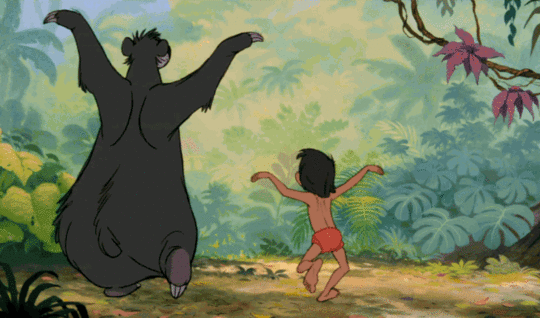 I have never read anything by Kipling and I didn't know what to expect when it came to this manga adapted version of the tale. I'm a big fan of the Manga Classics series and I highly recommend them because they have made me excited to pick up the original source material. This on the other hand didn't do that. I was not a huge fan of Kipling's storyline(s) with Mowgli and while the stories did have cute moments, they were not what I expected. Also Baloo isn't loving at all. He was horrifying. I would give the two Jungle Book, or Mowgli centered stories,
2 stars
and
3 stars
.
The White Seal is an absolutely adorable tale about a young seal who has a white coat. He discovers one day that humans kill seals and he makes it his mission to find an island away from the monsters, so his fellow seals can live in peace. I really loved this one and it was my favorite in the collection.
4.5 stars
Rikki-Tikki-Tavi is a widely popular story about a family who takes in a mongoose and he must protect the family from Nag and Nagiana, two cobras who have made their home in the family's garden. I absolutely loved this story growing up and it was fun to see a new illustration style to accompany a story that I have not been exposed to since elementary school.
4 stars
Toomai of the Elephants in contrast to the previous two stories falls more along the lines of The Jungle Book for me. It was boring, too short, and enjoyable. It wasn't horrible though, which is why I am only giving it
2 stars.
Her Majesty's Servants, on the other hand, was horrendous. The art saved this from being unbearable, but I hated it with a passion.
1 star
Overall, I would recommend this edition purely because Julien Choy's illustrations are absolutely wonderful and there is such love and detail in every panel. His artwork is magnificent.
Art Scale: 4Cover Thoughts: I love the cover; it's fierce.
Thank you, Netgalley and Udon Entertainment for providing me with a copy of this novel in exchange for an honest review.
Manga Classics: Great Expectations by Charles Dickens, Stacy King, & Nokman Poon

3.25 stars

The tale of Great Expectations is a famous one, but most people only hear it and passing and don't realize that it is a Dickens novel. It follows the story of Pip, a young man living in poverty and destined to follow his sister's husband's footsteps as a blacksmith. He stumbles upon a convict and is scared that this will lead to his arrest and shame. He stumbles into the great rooms of Miss Havisham's mansion and the lovely Estella. Miss Havisham has been secluded into her house for more than twenty years and still wears the wedding dress she was abandoned in. Estella is her revenge against men for the wrong she faced. Pip loves Estella with all his heart, but is a poor boy. That is, until Pip comes into his Great Expectations and an anonymous donor funds his ability to rise into London's high society as a young man. It's a simple story and it is wonderfully adapted in this edition. I liked this adaptation so much that I picked up the audiobook of it and bought myself a personal copy. Since then, I have read Great Expectations and I think that is what is so wonderful about this series. It introduced me to a story that I knew was famous, but didn't necessarily want to read. However, this story is vast and it struggles as a manga. There was a lot cut and this is a very abridged version of the story. This is particularly due to Dickens' writing style. It is simple, but it doesn't feel complete without seeing the words on the page. The art is quite nice, but it isn't the strongest of the manga classics and for that reason it didn't hold a special place in my heart.


Art Scale: 2.5

My biggest problem with Great Expectations is Pip. He is a rather boring character in this adaptation and notions are silly and quite frivolous. However, after reading the source material, I think this intentional as the story is told by a much older Pip who is reflecting on this time in his life as a silly young boy and man.


Estella is a real piece of work. She isn't redeemable by any means, but she was nurtured to be cruel, unforgiving, and cold. It makes an interesting nature versus nurture debate. The majority of Great Expectations characters are detestable. That's what makes them so memorable! Ah, Mrs. Havisham is one of my favorites in classical literature.


Character Scale: 4

Overall, this adaptation made me interested in picking up the original work and I think that it did its purpose. It was also nice to finally be introduced to Dickens outside of A Christmas Carol. I would recommend this if you are unsure about whether you would like Dickens or if classics intimidate you, but you want to know what people in literary discussions are referencing. You could be pretentious without a lot of effort (or just pick up the actual novel because I preferred it more).


Plotastic Scale: 3.75

Cover Thoughts: It's interesting, but not a favorite.

Thank you, Netgalley and Udon Entertainment for providing me with a copy of this novel in exchange for an honest review.
Are you a fan of Manga Classics? Do you love classics or do you like to read adaptations of them instead? Let me know down below in the comments!