Hello! I know what you are thinking, how are you still talking about books from 2016? Because I'm a bad YouTuber and reviewer obviously! I filmed these videos over Winter Break and these are the only content I can put up until I can actually film. So voila!
Books Mentioned: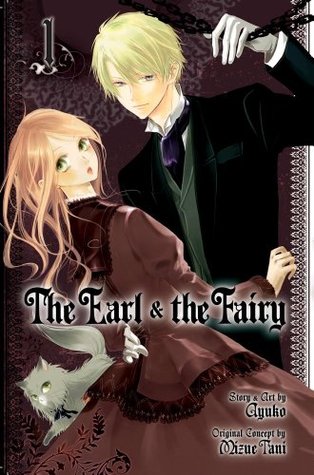 Breakfast of Champions by Kurt Vonnegut 5 stars It's Vonnegut with his typical satire and meta fiction style writing. People will love this or hate it, but I love it. I don't think it's my favorite Vonnegut of the three novels I've read by him, but he's one of my favorite authors.
The Too-Clever Fo
x by Leigh Bardugo
5 stars
Yas! I have a
review
for this. So, go read my thoughts and this free Tor short!
Swoon
by Nina Malkin
DNF
This isn't for me. I have a
review
briefly talking about why.
Scary Stories Treasury by Alvin Schwarz This contains all three collections from the Scary Stories to Tell in the Dark trilogy and my favorite is the final book in the trilogy.
Scary Stories to Tell in the Dark- 4 stars
More Scary Stories to Tell in the Dark- 4 stars
Scary Stories 3: More Tales to Chill Your Bones- 5 stars
The Earl and the Fairy Volume 1 by Ayuko 4 stars Pretty interesting manga and I'm definitely interested in reading more from this series.
I.D.
by Emma Rios
1.75 stars
Not my cup of tea. The premise of body transplants when your life is undesirable is interesting, but the execution is not to my personal satisfaction. Check out my
review
.
100 Sideways Miles by Andrew Smith 3.25 stars I'm not a fan of Smith's characters or plot. I love satire, but that's the only part of this that works for me and even then, sometimes this falls completely flat.
Have you read any of these books? What did you think about them? Let me know down below in the comments.:D