Hello, my lovelies! I have two videos from my filming spree at the end of 2016 talking about all the books that I've read. I have about eight more videos to post for 2016 and I think I actually read a few more books at the end that I haven't filmed my thoughts on yet, but once I finish uploading these I plan to talk about the books I've read in 2017!
THE BOOKS:
(First Video)
The Great Gatsby
by F. Scott Fitzgerald
(link to my review) This is my third time reading Gatsby and I love it more every time I encounter this story.
5 stars
The Complete Short Stories
of Ernest Hemingway (link to review) I only read four stories out of this collection, but I enjoyed what I read. Collectively I give the stories I read
4.75 stars
, but I gave
5 stars
to Hills Like White Elephants and I highly recommend checking out this story.
Mother Night by Kurt Vonnegut This story is amazing and it really shows how diverse Vonnegut can be. He strays away from his usual satirical style of storytelling and presents this dark story of an American Nazis and how he has come to be a Nazis, his journey into a war crimes prison, how he escaped capture before the prison, and why he may or not be a spy. It's a beautiful love story that has it's usual Vonnegut humor, but also shows how depressing the world is and once was. 5 stars
(Second Video)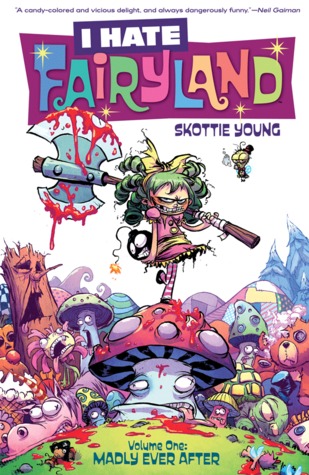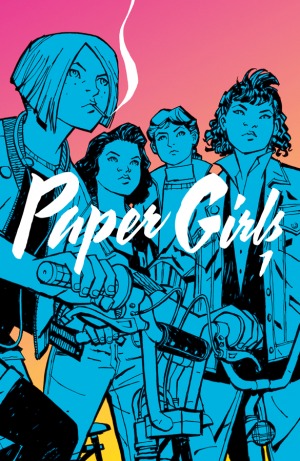 I Hate Fairyland Vol. 1: Madly Ever After by Skottie Young This is a fun graphic novel that takes the concept of every kids dream of playtime fairylands and turning into a young girls inescapable nightmare. The little girl is now a 34-year-old homicidal villain in fairyland and she can't be stopped on her killing spree to break free of her once dream world. 5 stars
Paper Girls Vol. 1 by Brian K. Vaughan and Cliff Chiang Fun graphic novel with a unique sci-fi twist. I don't remember too much about the complete storyline of this novel and plan to reread this novel before starting the second volume. 4.5 stars
Daughter of the Forest by Juliet Marillier This fantasy novel about a girl and her brothers being cursed by their stepmother has become one of my all-time favorite novels and was my favorite novel of 2016. The story of Sorcha's brothers becoming swans and her journey to save them brings tears to my eyes and warms my heart. The love story is also one of the best of all time for me. 5 stars
The Brides of Rollrock Island (aka Sea Hearts) by Margo Lanagan I listened to the audiobook of this one and I thought it was excellently narrated with a diverse cast of narrators who expertly captured the Scottish dialect and kept my entranced in Lanagan's narrative. I plan to reread my physical copy soon. 5 stars
Dark Descendant by Jenna Black I liked this urban fantasy novel that takes descendants of Greek Gods and put them at war with a society. Our main character is a descendant of Artemis and she's a kickass assassin, but this novel felt clunky and uninspiring. It was typical. 3.25 stars
Have you read any of these novels? If so, were any your favorite or least favorite? Let me know down below in the comments! I'd love to hear from you! Happy reading!