Hi, everyone! I'm really happy that I'm on Spring Break right now because I definitely need one. I hope you are all doing well and have been reading a lot of great books! Here's another video about some of the books I've read in 2016.
The Books: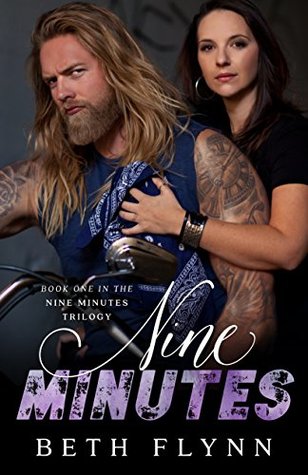 Tender Morsels by Margo Lanagan- 3.25 stars This novel is very haunting and I loved the first fifty pages (even if they were brutal and hard to read). Sadly, this novel continued to feel disjointed and there were too many storylines interconnecting. I would recommend this, but if you want to read a Lanagan novel I recommend The Brides of Rollrock Island much more.
Little Knife
by Leigh Bardugo-
4.25 stars
Check out my
review
and read this story on Tor's website. You won't regret it! I promise.:)
Nine Minutes by Beth Flynn 5 stars- I just found out that this book is no longer free on Amazon and that makes me so sad, but I also think that you should buy this because it is worth spending $3.99. I loved this story so much and whether this story will be for you depends on the prologue (which I talked about in the video).
Up to This Pointe by Jennifer Longo- 3 or 3.25 stars I'm conflicted on what to rate this, but once I write my review I'll be able to tell more. I'm not a contemporary reader, but the ballet and Antarctica storylines made this novel both great and boring at the same time. I loved the ballet sections in San Francisco the most, but they also felt a little annoying sometimes. I don't know... I'm conflicted right now.
Miracles Happen
by Mary Kay Ash-
DNF
Check out why I DNFed this book
here
.
Bloodspell
by Amalie Howard-
1 star DNF
This book is a Twilight rip-off. Check out my review
here
.
Beautiful Demons
by Sarra Cannon-
1.25 stars
This book is free on Amazon and it definitely is a book I would've been mad if I had paid for. Check out my review
here
.
A Touch Mortal by Leah Clifford- 3.25 stars This started out really strong because it's has really dark themes, but the story started to drag and it went downhill. I won't be continuing this trilogy, but I do recommend this if you are a fan of YA paranormal romance.
The Trouble with Dukes by Grace Burrowes-4.25 stars This is such a cute HR! I love Hamish and I'm a sucker for Scottish heroes. Check out my review
here
.
Have you read any of these books? Let me know what your thoughts are down below in the comments! Also please read Nine Minutes because it' amazing and I love it so much!