Hi, everyone! I hope you guys are having a wonderful summer. The month of June was a great one for me and I spent a lot of time with friends and getting closer to God. I've been enjoying not having a lot of things on my plate because it's such a change of pace from my hectic schedule during the school year. So, let's dive right in and look at the books that I read in the month of June!
Books Read in June: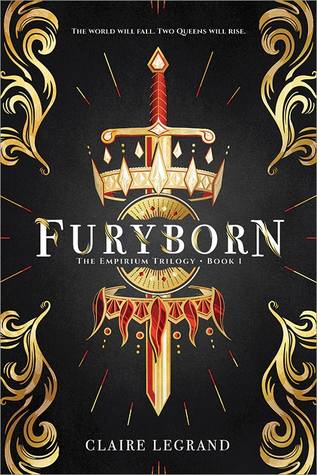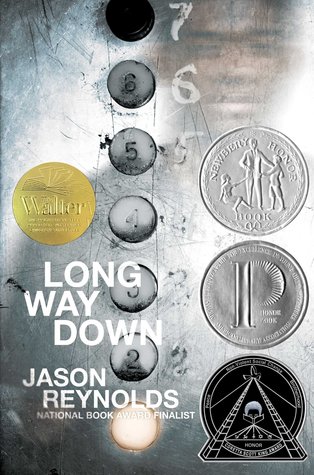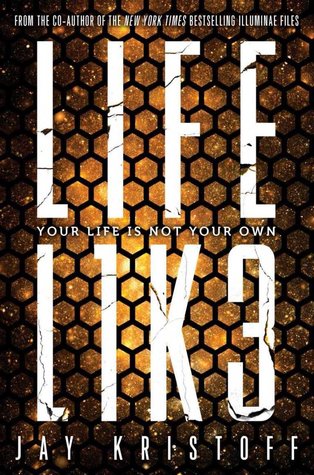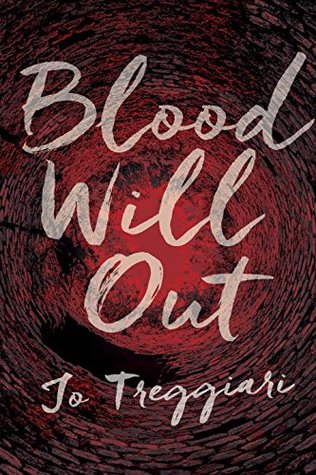 Furyborn
by Claire Legrand-
4 stars
This fantasy was a complete surprise for me because if I'm being honest, I kind of wanted to hate it. I just couldn't. The concept of knowing that one of the heroines turns into a villain was just so captivating and I really loved Rielle's storyline. I wasn't a huge fan of Eliana, but I do think in the next book her story will grow on me (at least I hope). Check out my review
here
. (Netgalley ARC)
IT by Stephen King- 5 stars This was a reread for me. I originally read IT when I was twelve (it's been almost ten years) and I thought that the audiobook would be a fun medium to check out. I really enjoyed the narration that Steven Weber provides and I'm just a fan of King in general. My first time reading IT was an experience, but as an adult I appreciate the horror much more and I really enjoyed this one. It's not my favorite King, but I definitely love it.
The Mermaid
by Christina Henry-
5 stars
I loved this story so much! It was stunning and heartbreaking. I really enjoyed Henry's take on mermaids, feminism, and humanity's greed. This story was so moving and I knew that I would enjoy it, but I didn't think that it would become an absolute favorite. I can't recommend this story enough! Check out my review
here
. (First to Read ARC)
The Lion, the Witch, and the Wardrobe by C.S. Lewis- 5 stars This audiobook was so stunning and I was so immersed in the story. I never read The Chronicles of Narnia as a kid, but I've seen the movies. I've been a fan of Lewis for some time and decided to pick up the series and I'm loving it so far!
Long Way Down by Jason Reynolds- 5 stars Y'all! Check out the audiobook for this one. Jason Reynolds narrates the story and it was so powerful. It follows a young man whose brother has just been shot as a result of ongoing gang wars and he decides to steal his gun and exact revenge. However, the elevator stops and a man he knows gets on. But this man has died and as more and more floors past, ghosts from the past keep filling up the elevator and he must decide if revenge is really worth it. SO GOOD!
The Pursuit of Holiness by Jerry Bridges- 5 stars This is a Christian novel that focuses on God's righteousness and how we as Christians can obtain holiness through different steps. This was a convicting novel for me to read and I absolutely loved it. My relationship with God was strengthened and I definitely want to pick up more of Jerry Bridges' novels in the future.
Simon vs. the Homo Sapiens Agenda by Becky Albertalli- 3 stars This story is important for a lot of people and it's definitely a novel that I would put in future students' hands, but I didn't think it was that good. It was alright. I couldn't stand any of the characters and this novel just felt really mediocre. I'm not a contemporary reader though, so fluffy stuff like this isn't really all that captivating for me.
LIKEL1K3
by Jay Kristoff-
4.25 stars
I really enjoyed this. I don't want to say too much because I feel like I'm going to spoil something with gushing, but I really was caught off-balance by this story. Time after time, Kristoff knocked me off my feet and threw me for a loop. I'm so excited for the sequel because it's going to be WILD! Check out my review
here
. (Netgalley ARC)
The Diviners by Libba Bray- 5 stars I knew that I was going to love this. It focuses on 1920s New York and a group of people who unknowingly unlock a demon called Naughty John from a Ouji Board. The story is told in alternating PoV and all of the characters are diviners, people with powers that would make them "divine". It's such a wonderful gripping and horrifying story. I loved the audiobook so much and I was blown away by Bray's story telling.
Child of the Prophecy by Juliet Marillier- 5 stars In the final novel in the original Sevenwaters trilogy, we follow Fainne, the daughter of Niamh and the sorcerer, Ciaran. Fainne is an anti-hero and it was a really interesting dynamic to follow. My emotional turmoil was high and everything I wanted to happen did. The character death at the end destroyed my heart, but it needed to happen and it was so beautiful. I love this trilogy so much and it was so wonderful to follow each generation as they overcome this powerful evil force. It's not my favorite story of the trilogy, but I loved it immensely.
Lady in Waiting: Becoming God's Best While Waiting for Mr. Right by Jackie Kendall and Debby Jones- 4.25 stars I read this with my three best friends because we started an impromptu book club this summer. This novel focused on a lot of wonderful concepts and truths. It focused heavily on the book of Ruth (which is one of my favorites in the Old Testament) and I really loved the commentary and application. My biggest drawback with this one was the juvenile writing and at times, the writers would give examples that felt lined with judgment and also there were things that didn't apply to me. Great novel, but it has a few problems. The thing is that it does what it is supposed to. I felt convicted and closer to God and that's what I was looking for with this novel. (All of my friends are enjoying it as well.)
Endless Night
by Richard Laymon-
1 star
This is my most hated read this year and I read it for Peter Likes Books' book club. I thought I was going to like Laymon, but NOPE! He's crass, disgusting, and he sensationalizes serial killers. I felt so icky after reading this. I love true crime and darker novels. That's the majority of what I read, but this was just gratuitous. Check out my review
here
.
The Good Daughter by Karin Slaughter- 5 stars This is my second Slaughter novel and I think I can say that she is my favorite suspense and thriller writer. I love her more than Gillian Flynn and that's saying something. This novel was shocking, dark, and moving. I love that every Slaughter novel I read pushes boundaries and looks at humanity's dark corners. I loved the audio of this one and I can't recommend this one enough.
Blood Will Out
by Jo Treggiari-
1.5 stars
I thought I was going to love this one, but I was completely disappointed by it. The concept of a girl waking of trapped in a well with no memory of how she got there is so gripping, but the conclusion and the overall concept of who did was out of left field and completely disappointing. I also hated all the characters. Completely unimpressed. Check out my review
here
.
2018 Goals:
2018 Goals:
-I want to finish at least three series (five doesn't seem doable). COMPLETED 4/3
*I finished The 5th Wave Trilogy with reading two novels!
*Burn for Burn trilogy was finally finished!
*I read and started The Lord of the Rings trilogy in one month!
*I finished the original Sevenwaters trilogy by Juliet Marillier with two novels read.
-I want to read five sequels (I don't have to finish the series). COMPLETED 8/5
*Flawless by Sara Shepard is book 2 in the PLL series.
*The Infinite Sea and The Last Star by Rick Yancey are the 2nd and 3rd book in The 5th Wave series.
*The Fiery Cross by Diana Gabaldon is the fifth book in the Outlander series.
*The Lord of the Rings: The Towers and The Return of the King are the first and second in the LOTR trilogy.
Ashes to Ashes by Jenny Han and Siobhan Vivian is the last book in the Burn for Burn trilogy.
*Son of the Shadows by Juliet Marillier is the second book in the Sevenwaters series.
*Child of the Prophecy by Juliet Marillier is the third and final novel in the original Sevenwaters trilogy.
-I also want to read four short story collections. COMPLETED 5/4
*Harry Potter and Philosophy.
*Manga Classics: The Jungle Book
*Starlings
*Manga Classics: The Stories of Edgar Allan Poe.
*The Merry Spinster
-I want to read three classics that are not Stephen King novels. COMPLETED 10/3
*Manga Classics: The Jungle Book
*Anne Frank Remembered
*The ABC Murders
*Manga Classics: The Stories of Edgar Allan Poe
*The Master Plan of Evangelism (Christian Classic)
*The Lord of the Rings Trilogy
*Heaven (It's one of the few real V.C. Andrews novels.)
*The Lion, the Witch, and the Wardrobe
*The Pursuit of Holiness (Christian Classic)
-I want to read five Stephen King novels (I've already read one in 2018). 3/5
*The Long Walk (5 stars)
*Gerald's Game (5 stars)
*IT (5 stars-reread)
Read 2018 ARCs. Read 25!
Books I Posted on End of the Year Survey. YES! 5/18
*The Fiery Cross
*Ashes to Ashes
*Gerald's Game
*God Bless You, Mr. Rosewater
*Son of the Shadows
Summer TBR Check-In:
For physical books that I own, I read Child of the Prophecy and The Diviners! 2/20
For audiobooks, I read IT, The Woman in the Window, Simon vs. the Homo Sapiens Agenda, The Lion, the Witch, and the Wardrobe, Long Way Down, and The Good Daughter. 6/20
Overall Thoughts:
I read 14 books this month and had no DNFS. Compared to last month, I read so many new favorites. I haven't rated this many books five stars in a long time. 8 out of the 14 books I read were 5 star reads! That is so wonderful and this has been an amazing reading month. I'm going to make this super hard on myself, but I want to rank the books that I gave 5 stars to this month because it adds some flair to this post. Haha.
1. The Mermaid
2. Child of the Prophecy
3. The Diviners
4. The Pursuit of Holiness
5. The Lion, the Witch, and the Wardrobe
6. The Good Daughter
7. IT
8. Long Way Down
Currently Reading/Hoping to Finish in July: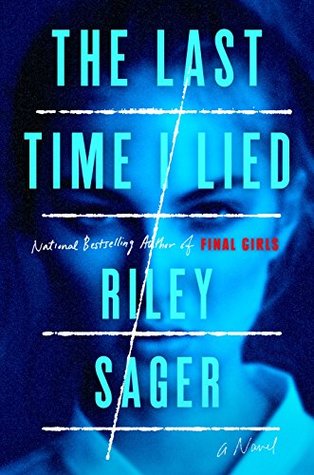 Already Finished: A Wilderness Station (finally!)
Netgalley ARCs: The Last Time I Lied and A Darker Shade of Magic
First to Read ARCs: I Am Still Alive
Eldeweiss ARC: Amity
I started The Shining (after it being on my TBR since Mach LOL), I'm loving The Last Time I Lied and you should all go check it out, and I started A Court of Frost & Starlight and it's okay so far. I started listening to The Heart Goes Last and it's interesting, but I'm not a huge fan of it and it's kind of underwhelming. I'm reading I Am Still Alive on my computer and it's interesting so far, but I'm not a big fan of the writing style. I started The Purple Book for my leadership reading and I'm loving it. I'm still reading Helter Skelter, East of Eden, Against Forgetting, A Darker Shade of Magic, and Amity.
Books I'm Thinking About Picking Up:
ARCs
So my month of July is pretty open to whatever which is awesome, but also kind of weird because I feel like it'll be harder to choose what to read. I want to get to
Lying in Wait
because I didn't in June and I feel like it may be a really good thriller. I really want to read
Bellewether
because I've heard wonderful things about Susanna Kearsley and I'm excited to finally check out one of her novels.
It's All About the Duke
is an ARC from May, but I'm in the mood for something breezy and lighthearted and HR is where I go when I crave that.
Rust & Stardust
comes out early August and sounds gripping and graphic. I didn't get to
The Hawkman
in June and I'd like to get to it, but it's not top priority.
Audiobooks
I have
Love Story
in my queue and I'm really excited to check out Karen Kingsbury because she sounds similar to Francine Rivers (who I love). I've been waiting for
The Hollow
for ages on request. I'm #1 now. I probably won't get
The Case for Jesus
or
The 5 Love Languages
this month because I'm not high on the wait list, but I'm SUPER excited for
The 5 Love Languages.
I'm #1 on the list for
Circe
and I'm super excited for it because I've heard fantastic things about it and I want to love it. I first heard about
The Sun Does Shine
on the 700 Club and it instantly piqued my interest. I'm hoping to continue with The Chronicles of Narnia series. I'm reading it in publication order as opposed to chronological order, so next up is
Prince Caspian
.
Books I Own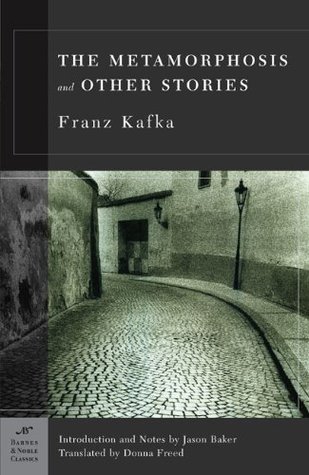 I'm just going to throw three random books on my summer TBR on the list. I honestly don't know what I'm going to pick up next after I finish my physical currently reading pile. I would really like to get to
YOU
because I've been meaning to for a while. I also am in the mood for some Kafka and would love to finally get to my edition of
The Metamorphosis and Other Stories
. I've been meaning to read
Brave New World
for ages and maybe I'll finally choose to pick it up.
What was your favorite book you read in June? Have you read any of these novels? Let me know your thoughts down below in the comments!